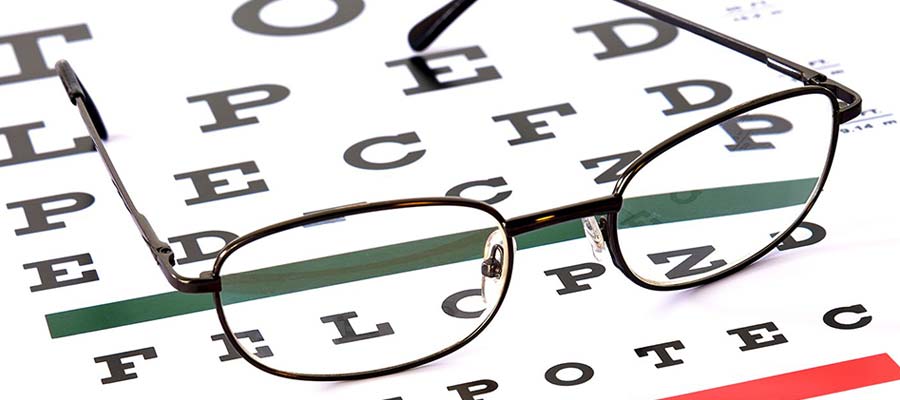 Advanced Eye Care Center in Miami Lakes
In a recent inquest, a group of people were asked why did you choose us instead of a mall outlet for your eye exam? While about half hated the crowds and long walks across huge parking lots, the majority were in agreement – because of high-tech equipment along with staff and Doctor knowledge! Mall eye care centers are put together like a "mill", the objective is to serve as many people as possible in the shortest amount of time. That is the only way they can afford the over-priced rent many malls demand. In some cases, this is more than double that of a typical commercial space. Along with the mill mentality and the pressure to do everything fast come lower service standards!
When we started planning the structure and business model for Lakes Family Eye Care the patient was our priority! This vision influences everything from the layout of our office to the equipment we acquired. In every one of these areas, there were a lot of corners we could have cut! However, we chose not to. When you come to Lakes Family Eye Care and visit with Dr. Briceño Martin you not only get the care of a Board Certified Optometric Physician that is an active member of the American Optometric Association, Florida Optometric Association, and Miami Dade Optometric Association,  but also the technological advancement of some of the most praised equipment in the trade. Some of our tools include:
Atlas Corneal Topographer
Topography is a comprehensive map of the cornea used to assist in the fitting of contact lenses, by obtaining a customized view of the patient's corneal anatomy.  This is particularly helpful in cases where the patient has a large amount of astigmatism, or conditions such as keratoconus, as well as for the fitting of CRT patients who are interested in the overnight correction of myopia.  We also use it as a screening device to determine if the patient is a candidate for refractive surgery such as Lasik, PRK or Lasek.  Also, we utilize a topographer to help identify any abnormal corneal conditions that may need monitoring.
Humphrey Visual Field
A visual field test measures the central and peripheral vision of a patient to diagnose, manage and monitor conditions that affect the optic nerve such as glaucoma, stroke, optic neuritis, etc.  It is also used to monitor neurological conditions that can affect the field of vision such as migraines, strokes, multiple sclerosis, etc.   Patients may also be on high-risk medications that can affect the center of the vision such as Plaquenil which is used to treat Lupus and other autoimmune conditions.
Cirrus Photo
A Cirrus Photo is a noninvasive diagnostic imaging tool which combines photography and OCT (a scan that uses light).   We can image anything from the front surface of the eye to all the different layers of the retina or back of the eye.  We use this to treat and manage eye conditions such as glaucoma, diabetic retinopathy, macular degeneration and many other conditions that affect the retina.  The detailed images allow us to see things which may be difficult to visualize clinically and detect problems in the eye that the patient may not be aware of.